Thekchen Choeling, Dharamsala, HP, India - Following news of the passing away of President George H.W. Bush, the 41st President of the United States, His Holiness the Dalai Lama wrote to his son President George W. Bush to offer his profound condolences to him and his family.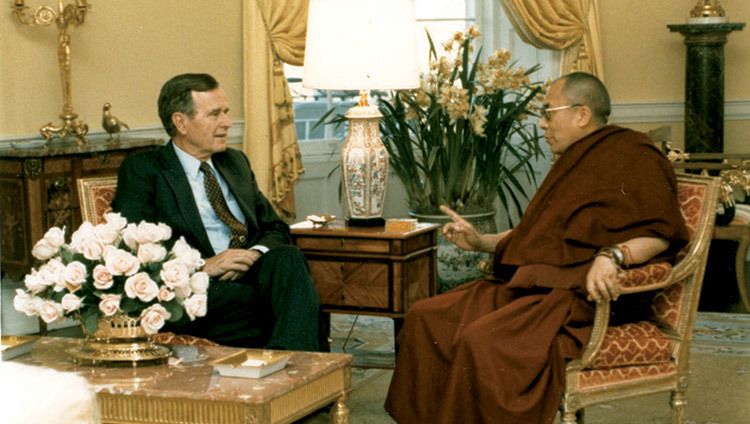 "I am saddened by the passing away of your father, President George H.W. Bush. I offer my profound condolences to you and your family at this difficult time.
He was in fact the first American President that I was privileged to meet. I recall being deeply touched by your father's concern for the Tibetan people and the situation in Tibet."
In expressing his admiration, His Holiness wrote, "It is truly admirable to have lived over 94 years. While nothing can replace the loss of a father, we can rejoice in the fact that his was a meaningful life, dedicated to public service. I commend your parents for encouraging their children, including you my dear friend, to devote yourselves to the service of others."