Shewatsel Phodrang, Leh, Ladakh, India - His Holiness the Dalai Lama has written today to the Chief Minister of Himachal Pradesh to tell him how deeply saddened he is to learn of the torrential rains that have triggered floods and landslides resulting in the tragic death of many people and severe damage to roads and infrastructure in north India, particularly in Himachal Pradesh.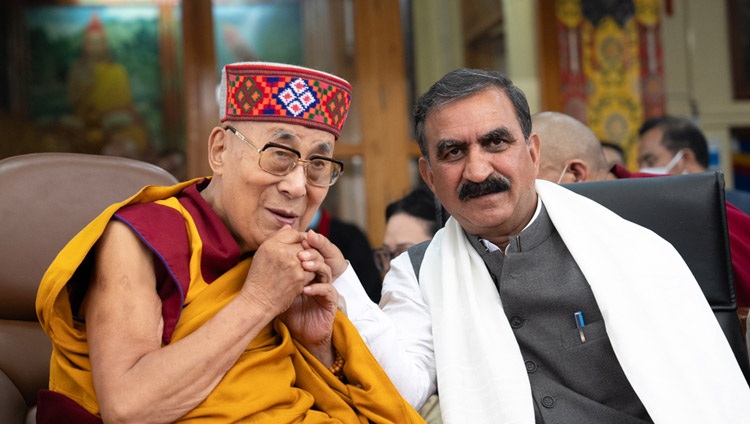 "Having lived so happily in this state for more than six decades," he wrote, "I feel a special affinity for the people here.
"I pray for those who have lost their lives and offer my heartfelt condolences to those families who have lost loved ones, as well as to others affected by this natural calamity.
"I understand that the state government and other agencies are doing everything they can to provide relief and mitigate the effects of this tragedy. As a mark of my solidarity with the people of Himachal Pradesh, The Dalai Lama Trust is making a donation towards rescue and relief efforts."
His Holiness ended his letter with prayers and good wishes.