Thekchen Chöling, Dharamsala, HP, India - This morning His Holiness the Dalai Lama wrote a letter to the Chief Minister of Odisha, Naveen Patnaik to tell him how deeply saddened he was to see reports of the tragic train collision that took place in Balasore last evening, leading to the loss of many precious lives and many injuries.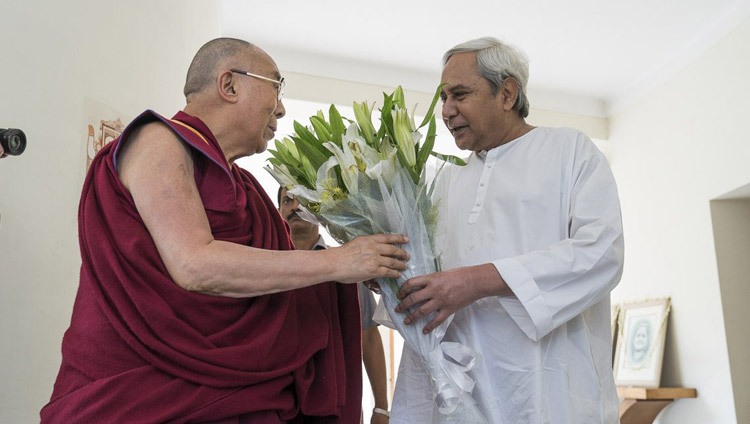 "I offer my condolences to the families of those who have lost loved ones," he wrote, "and pray for all those who have been injured and others affected by this tragedy.
"I very much appreciate that the State Government and other agencies, including those of the Central Government, are doing their utmost to provide medical treatment and support to the injured and other people affected by this tragic accident.
"As a mark of solidarity with the people of Odisha, the Dalai Lama Trust (DLT) is making a donation towards medical treatment, as well as relief and rescue efforts.
As you know, I have had the opportunity to visit Odisha many times and also had the honour to meet you, as we did in 2017."
His Holiness ended by offering his prayers and good wishes.