Dharamshala, HP, India – On hearing the sad news of the passing away of His Excellency, Prince Mangosuthu Buthelezi in South Africa, His Holiness the Dalai Lama offered his heartfelt condolences to his family members and his many well-wishers.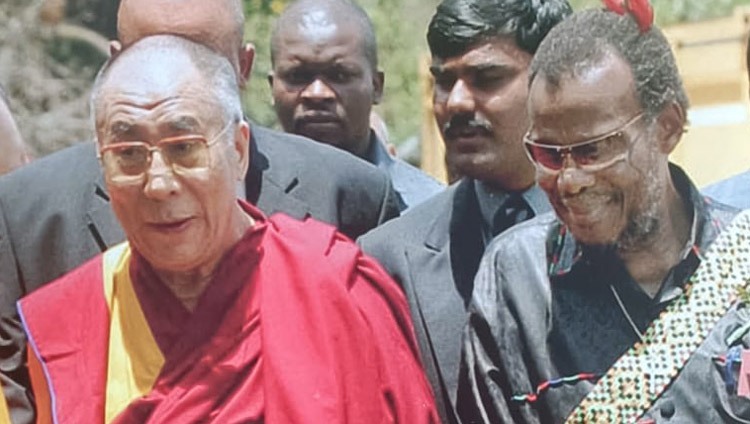 His Holiness wrote, "I have had the honour of meeting him several times. He was a good friend to me and also to the Tibetan people. He lived a meaningful life till the age of 95.
"We remain grateful for the late Prince Mangosuthu Buthelezi's interest in and steadfast support for the dignity and freedom of our Tibetan people."
He concluded his message with prayers again for the late Zulu leader Prince Mangosuthu Buthelezi.