Shewatsel, Leh, Ladakh, India - His Holiness the Dalai Lama has written to Governor Josh Green to offer his heartfelt condolences to the people of Hawaii, particularly those from Maui, on the tragic loss of life and destruction of property, including heritage buildings, due to the recent devastating wildfires. He sent prayers to the people of that state, especially the families of victims, at this time of great tragedy.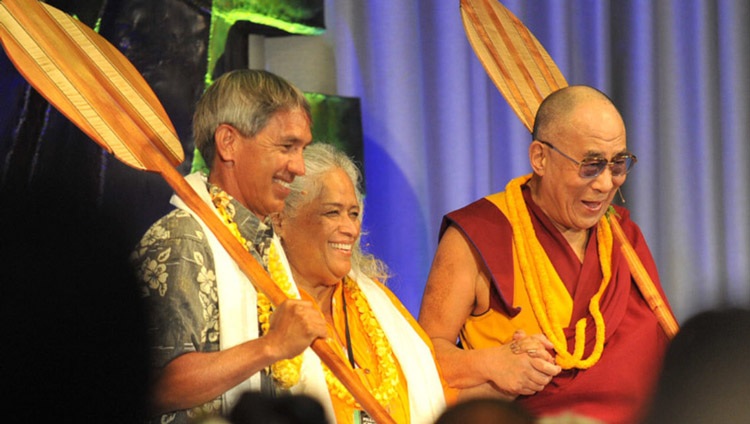 "I have had the privilege of visiting Hawaii several times and have also visited Maui," he wrote. "I deeply appreciate the people of Hawaii's interest in my efforts to promote basic human values and inter-religious harmony. Also, in the course of my interaction with the Hawaiian people, I have been touched by their deep devotion to their traditions and heritage. Therefore, I am particularly sad to learn of the damage caused to the former capital in the wildfire. I pray that you and the people of Hawaii will find the spiritual strength to deal with this tragedy.
"While the damage to buildings may be irreparable, I understand that everything is being done by the federal, State of Hawaii and other agencies to provide necessary help and support to the people affected by this calamity."
His Holiness's letter ended with his offering his prayers and good wishes once more.